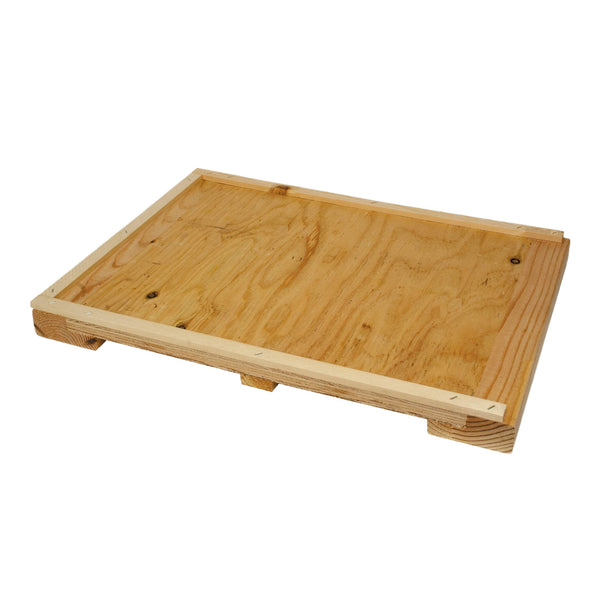 The Solid Bottom Board is the base to your hive.
Made to withstand years of use in the hive. The re-enforced front entrance and back with solid board, resists decontaminating or board separation. The center support adds additional hive support, and also allows for easy strapping of the hive, without lifting the hive.
The spacing on the bottom allows for strapping your hive for transport or wind protection.
Choose from either a 10 or 8 frame style
HLH kits are all 10 frame style
Heavy duty 3/4" plywood
Fits Standard 8 or 10 Frame Hive
Reduces wooden areas for mites and beetles that  create infestations
Spaced bottom allows for hive straps
Solid construction
3/8" side rails and front opening to protect against intruders

Made In The USA