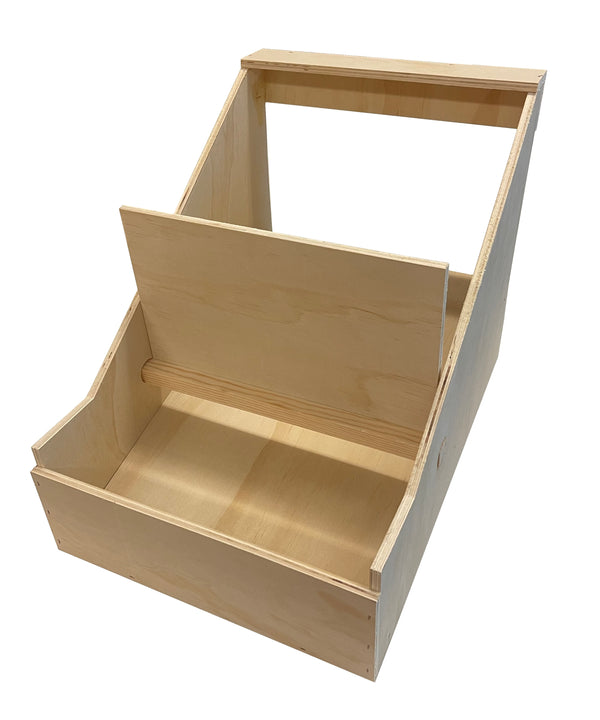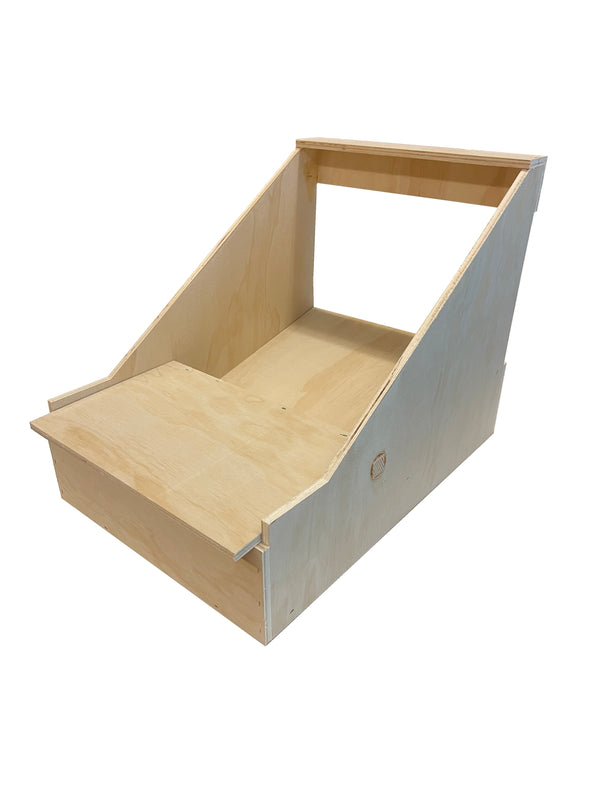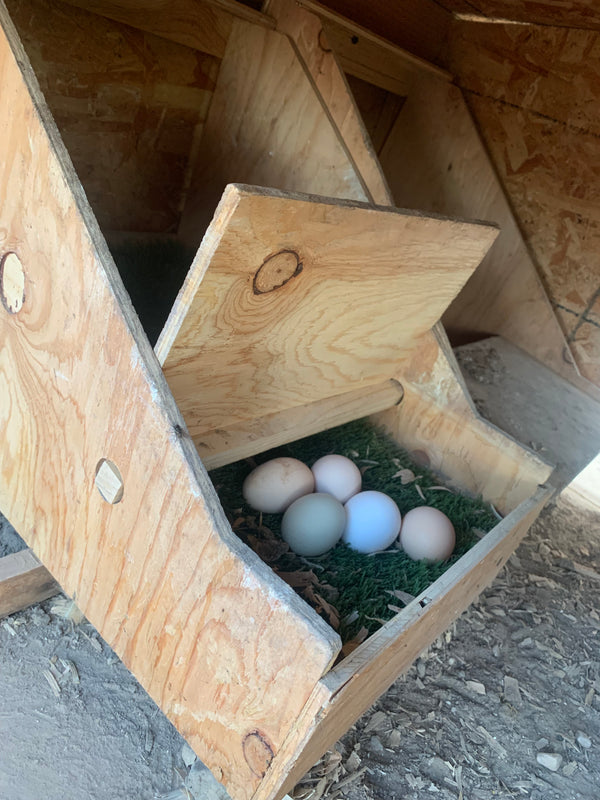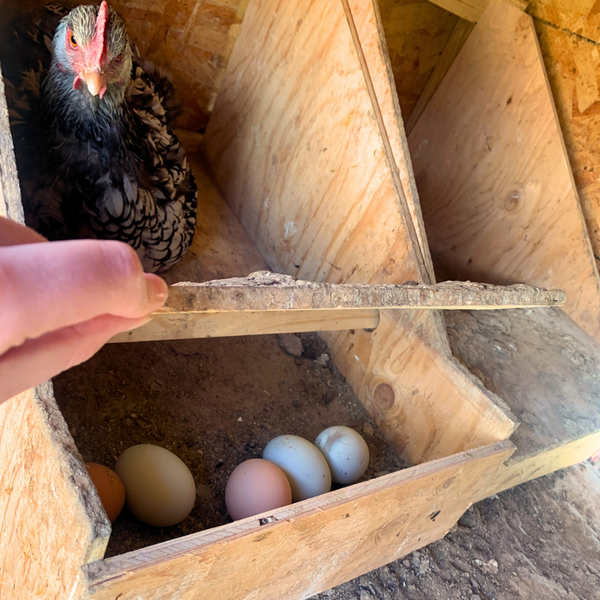 Experience the true convenience of poultry care with our USA-made Rollaway Chicken Nester. Meticulously crafted with the needs of both hens and their caretakers in mind, this product offers an optimal nesting solution that simplifies egg collection while keeping eggs secure.
The Nester features a generous nesting box that comfortably accommodates your hens, offering them a cozy and inviting space for laying eggs.
The key feature of this nester is its sloped floor design. Ingeniously planned, the gentle slope allows freshly laid eggs to gently roll away into a safe and secure storage compartment. This unique feature not only protects the eggs from damage but also deters brooding hens and egg-eating, thus ensuring an optimal egg yield.
Egg collection is made incredibly easy with the lift-up lid, offering quick and convenient access to the secured egg compartment. No more reaching into the nest and disturbing your hens, our Rollaway Chicken Nester ensures a stress-free experience for both you and your flock.
This chicken nester is proudly made in the USA and crafted from high-quality pine, ensuring a durable and long-lasting product. It comes fully assembled, saving you the trouble of assembly and allowing you to put it to use as soon as it arrives.
Invest in our Rollaway Chicken Nester and revolutionize your egg collection process while ensuring the comfort and safety of your hens. Your chickens will love it, and you will appreciate the convenience and peace of mind it brings to your daily egg gathering chores.
Features: 
Large nesting box for hens
Sloped floor allows eggs to roll away into a safe and secure storage compartment
Lift up lid to easily access eggs
Made in USA from quality pine
Comes fully assembled
19 - 5/8" x L x 13" W x 14 1/2" H