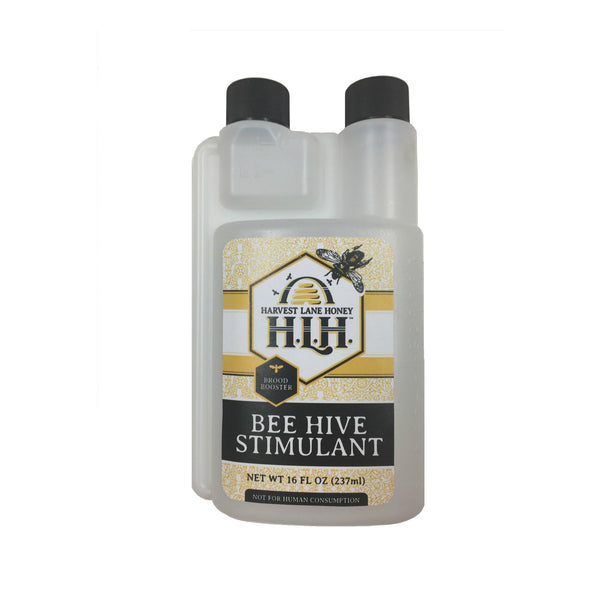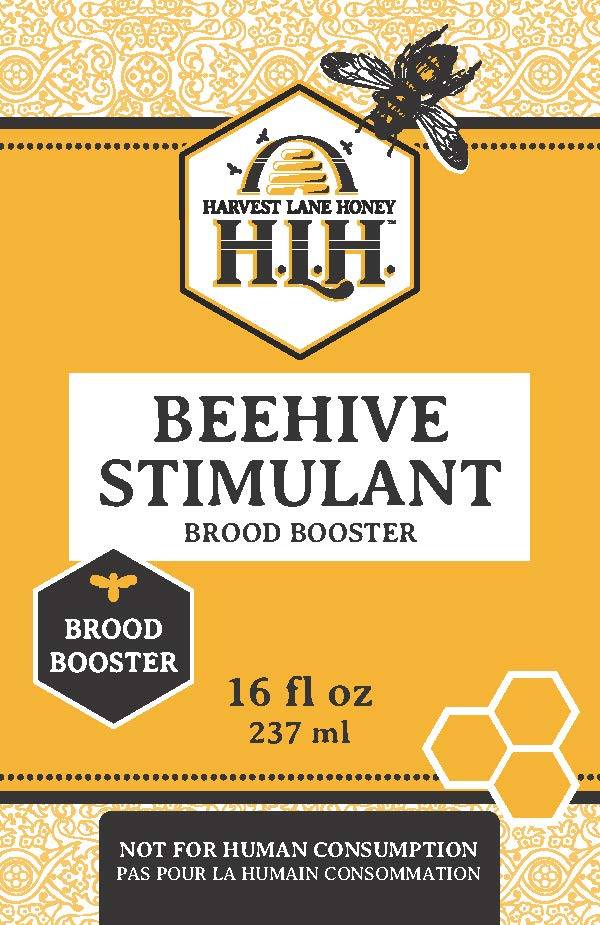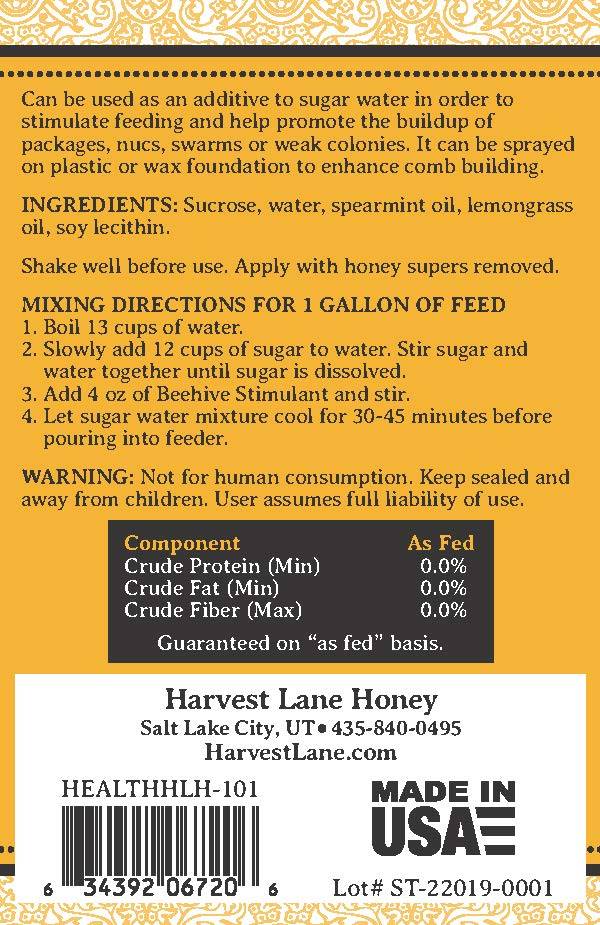 Bee Hive Stimulant - The Ultimate Solution for Boosting Your Bee Colony! This powerful additive is specifically designed to enhance feeding and promote the growth of your beehive. Whether you have weak colonies, packages, nucs or swarms, this stimulant can help you achieve optimal results. Simply add it to sugar water or spray it on plastic or wax foundation to encourage comb building. Say goodbye to weak colonies and hello to a thriving, productive beehive. Get your Bee Hive Stimulant today and take the first step towards a successful beekeeping journey.
Product Features:
16 oz bottle
16 uses per container (as directed)

Settling can occur, shake well before use

Apply with honey supers removed and NOT during honey flow
Made in the USA

TO USE:
Shake well before use. Apply with honey supers removed.
MIXING DIRECTIONS FOR 1 GALLON OF FEED

Boil 13 cups of water.
Slowly add 12 cups of sugar to water. Stir sugar and water together until sugar is dissolved.
Add 4 oz of Beehive Stimulant and stir.
Let sugar water mixture cool for 30-45 minutes before
pouring into feeder.
WARNING: Not for human consumption. Keep sealed and away from children. User assumes full liability of use.