Deep Assembled Frame with Foundation in Natural or Black (1 or 5 pk)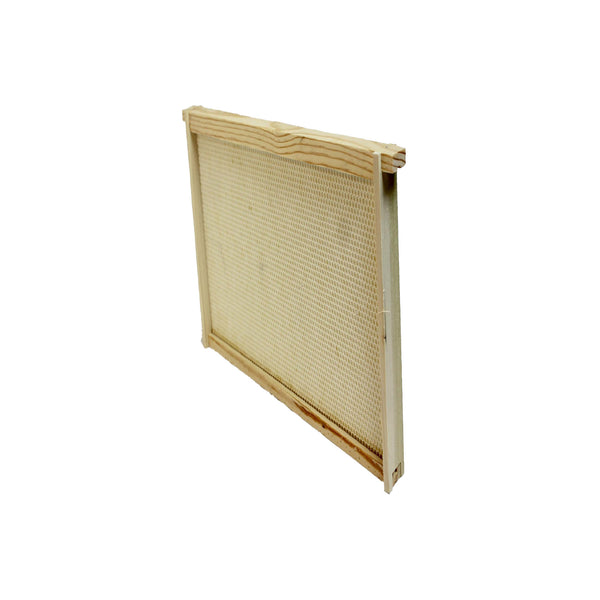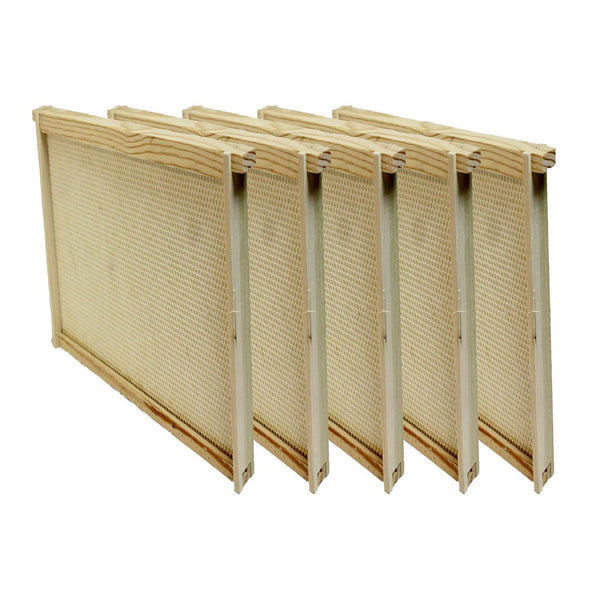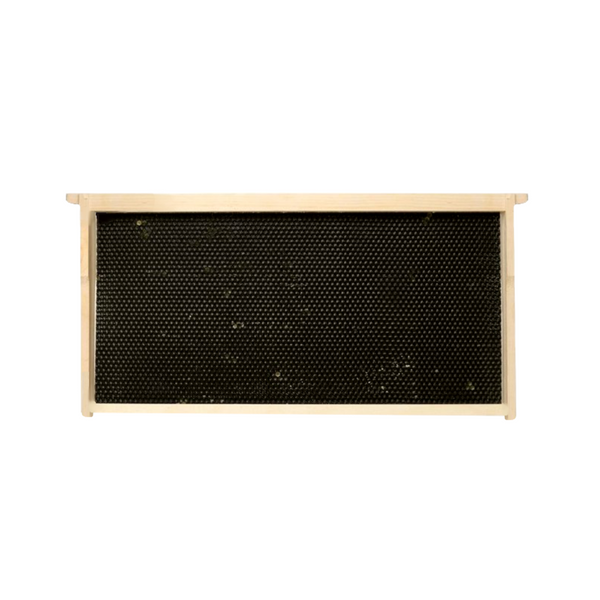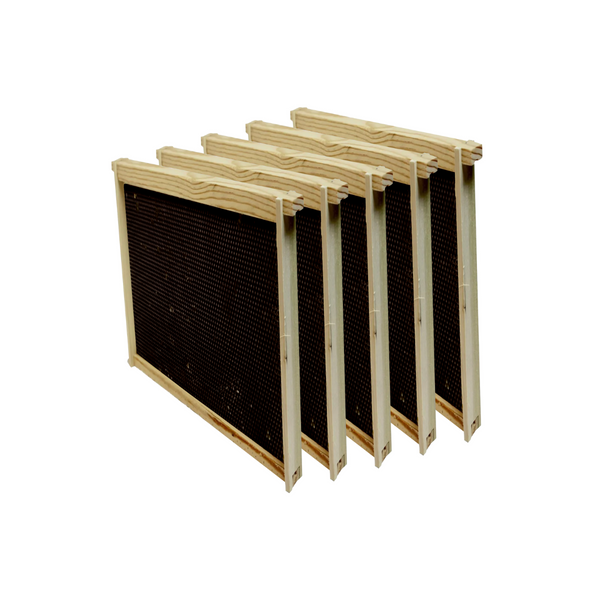 The deep frame is used inside a deep box in the hive. Deep boxes will have 9-10 frames inside the box with or without a foundation.
The frame allows for spacing and a support for the comb that the hive will build. The deep frame is assembled with a beeswax coated foundation and ready to use in your hive. Use in starting a new hive or replacing existing damaged ones. 
Deep Frame Assembled with Deep Foundation
100% Assembled USA Beeswax
Sold in Single or 5 Packs
Use in 8 or 10 Frame Hives
Thick Top Rail with Straight sides for durability
Choose Natural or Black Foundation Color
Use with Item:
Note: Natural Foundation color will vary from yellow, to light yellow.