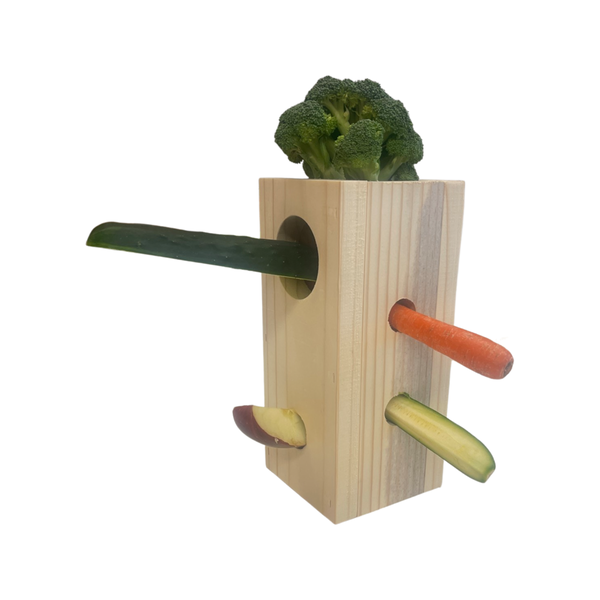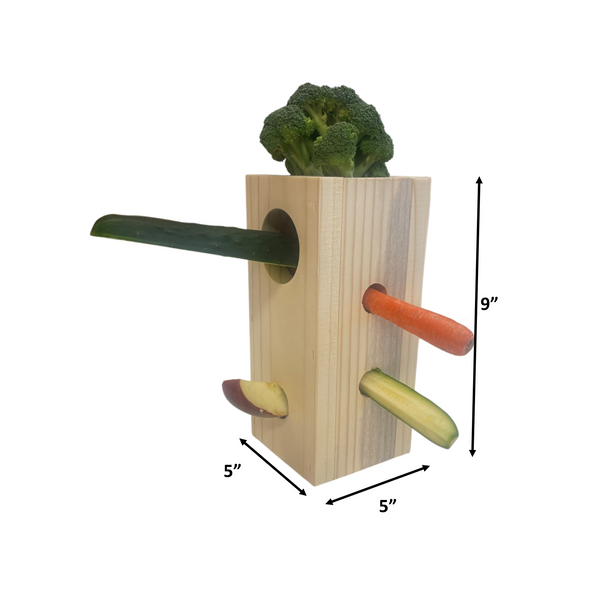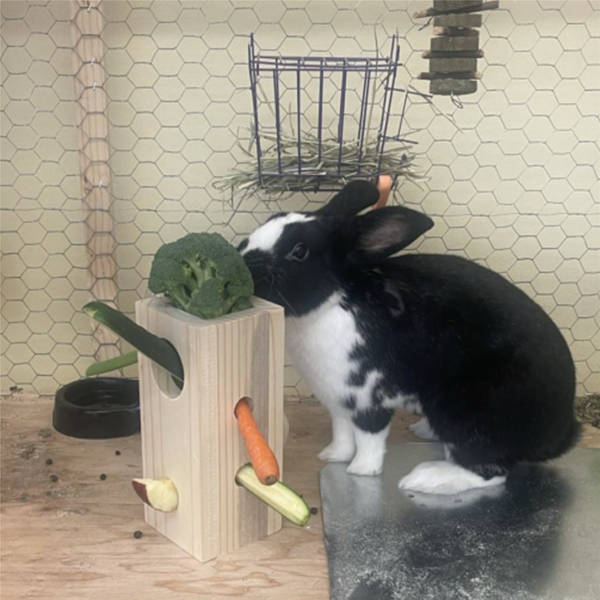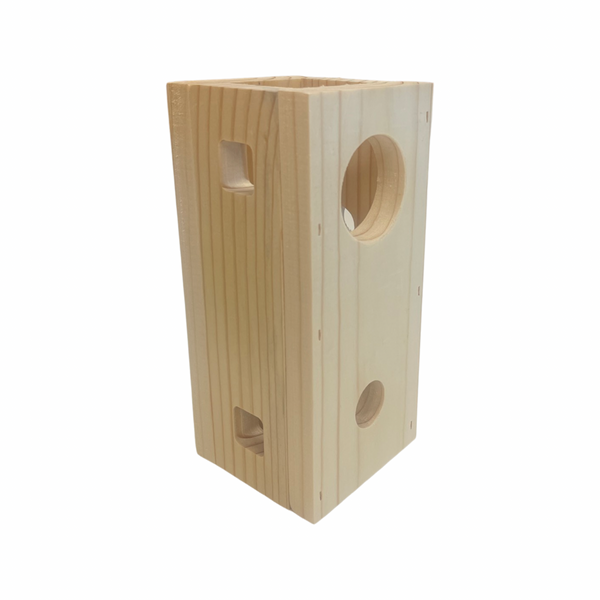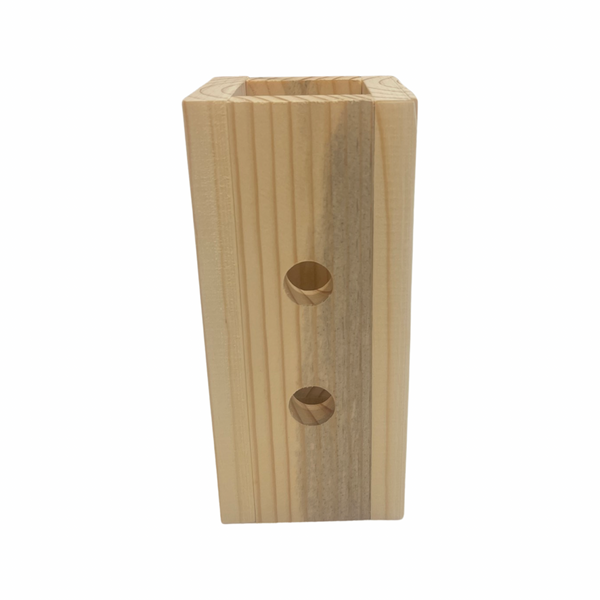 Are you tired of the same old boring feed bowls for your furry friend? Look no further than the Fresh Feeder from Harvest Lane Farms! This revolutionary feeding solution allows you to easily feed fresh fruits and vegetables to your rabbit or other small animal. The unique design allows access to food from all sides and has multiple sized and shaped holes to accommodate a variety of food.
Made in the USA from quality pine material, the Fresh Feeder is not only safe for your animal to chew but also durable and long-lasting. Use it in any cage or hutch and watch your pet thrive with a healthy and varied diet. The Fresh Feeder is perfect for rabbits, guinea pigs, and other small animals. But that's not all - the Fresh Feeder is not just a feeding solution, it's also a fun and interactive way for your pet to enjoy their meals. The varying holes and heights provide a stimulating experience, encouraging natural foraging behaviors and promoting overall well-being.
Don't settle for a dull feeding routine for your pet. Upgrade to the Fresh Feeder and see the difference it makes in their health and happiness. Made in the USA with quality materials, the Fresh Feeder is sure to last for years to come and make mealtime a fun and enjoyable experience for both you and your furry friend. So what are you waiting for? Get your hands on the Fresh Feeder today and elevate your pet's mealtime to a whole new level!
Feature:

Used to feed fresh fruits and vegetables
Easily access food from all sides
Different sized holes and heights for a variety of foods
Use in any cage or hutch
Made in USA from quality pine material - Safe to chew
Great for rabbits, guinea pigs, and other small animals