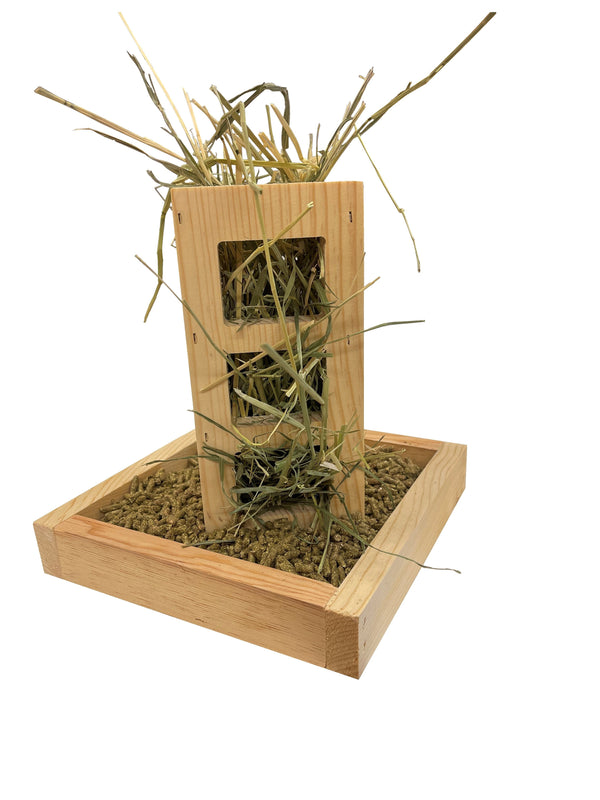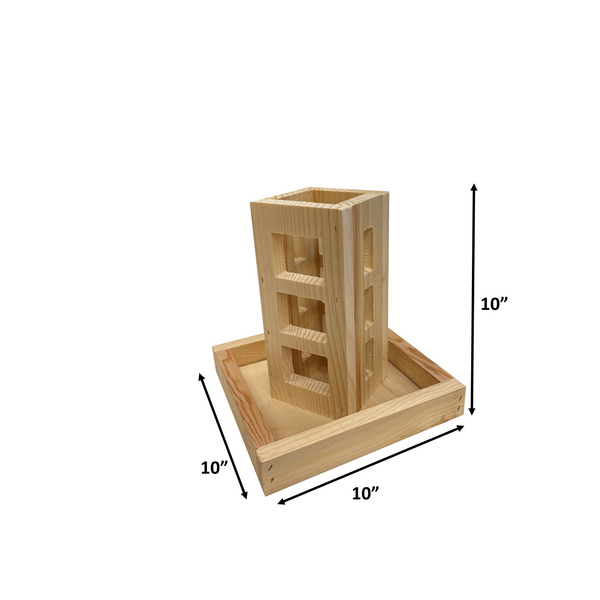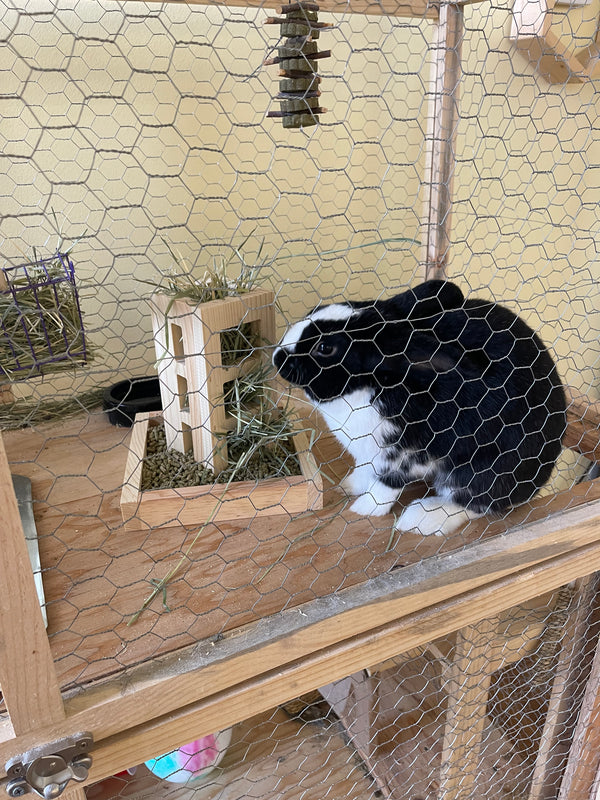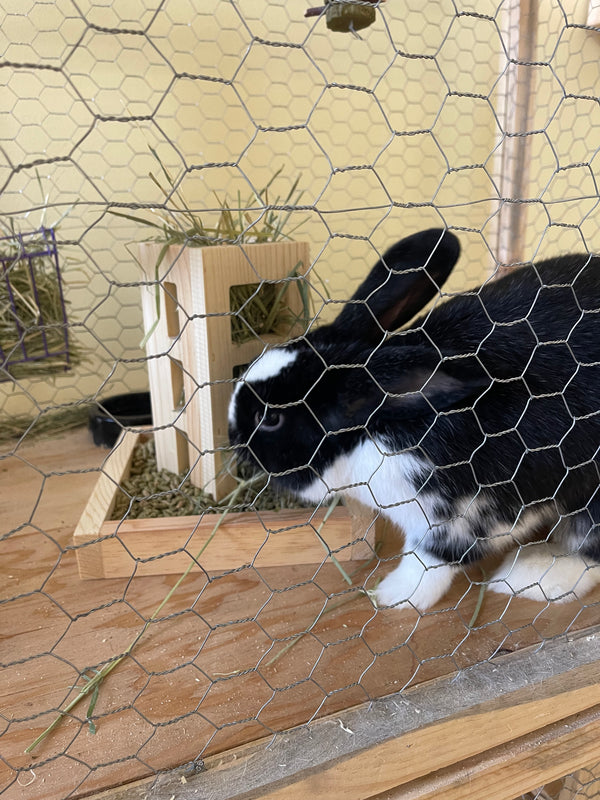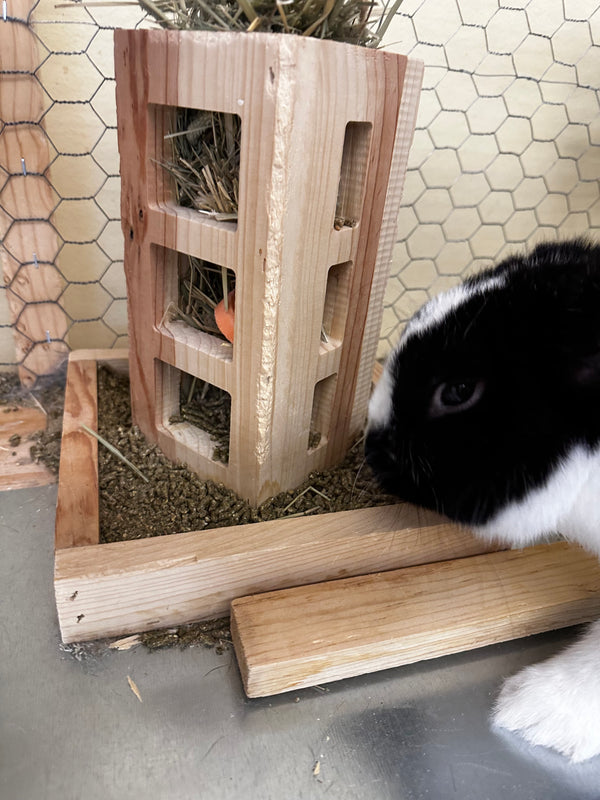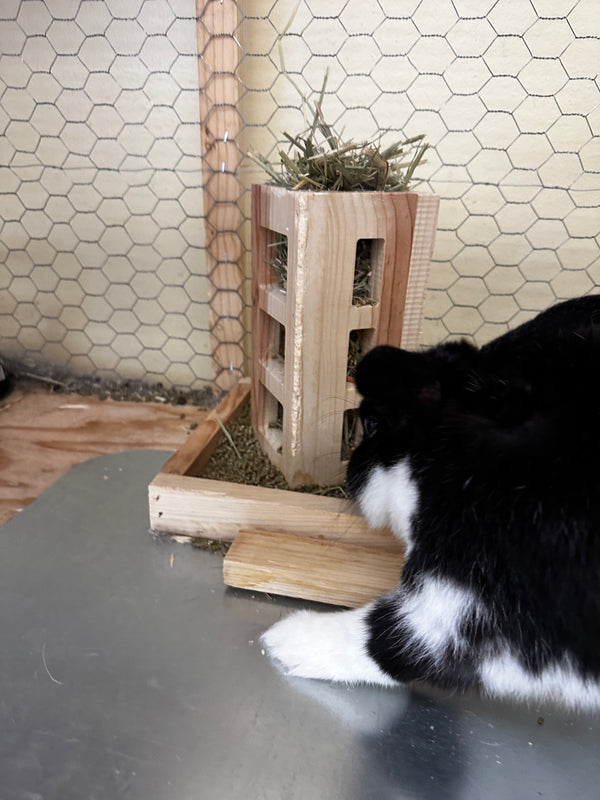 Introducing the ultimate feeding solution for your furry friends – the 2-in-1 Rabbit Feeder from Harvest Lane Farms!
Say goodbye to the hassle of separate feeders for hay and pellets. With our innovative 2-in-1 design, you can now easily feed both hay and pellets at the same time, ensuring your pet has a balanced and nutritious diet.
Our unique design allows for easy access to food from all sides, making mealtime a breeze for your pet. No more reaching into the back of the cage or hutch to grab food – now it's all easily accessible.
But it's not just about convenience – we've also made sure our feeder is safe for your pet. Made in the USA with quality pine material, this feeder is safe for animals to chew and can be used in any cage or hutch.
Perfect for rabbits, guinea pigs, and other small animals, this feeder is a must-have for any pet owner. Not only will it make mealtime a breeze, but you'll also be giving your pet a healthier and more balanced diet.
And the best part? You'll be supporting American-made products when you purchase our 2-in-1 Rabbit Feeder. So, why wait? Upgrade your feeding routine and give your furry friend the best with the 2-in-1 Rabbit Feeder from Harvest Lane Farms today!
Feature Copy:


2-in-1 design feeds both hay and pellets
Easily access food from all sides
Use in any cage or hutch
Made in USA from quality pine material - Safe to chew
Great for rabbits, guinea pigs, and other small animals