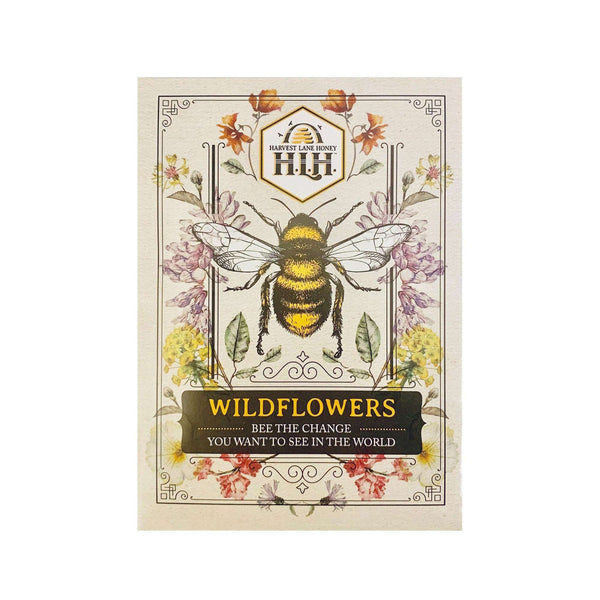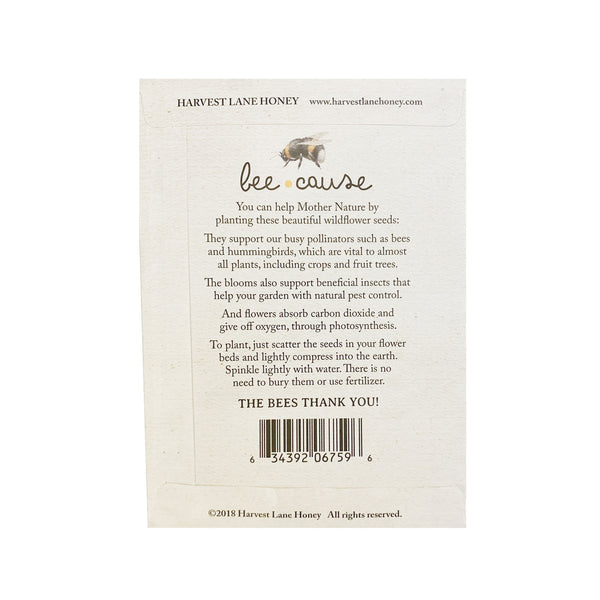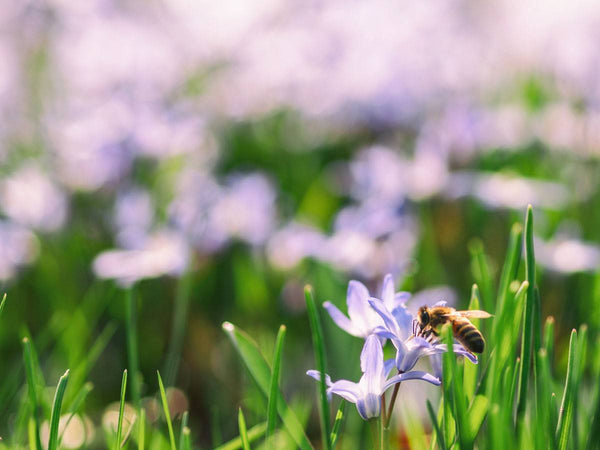 You can help mother nature by planting these beautiful wildflower seeds:
They support our busy pollinators such as bees and hummingbirds, which are vital to almost all plants, including crops and fruit trees.  
The blooms also support beneficial insect that help your garden with natural pest control.  
Flowers absorb carbon dioxide and give off oxygen, through photosynthesis. 
To plant, just scatter the seeds in your flower beds and lightly compress into the earth. Sprinkle lightly with water. There is no need to bury them or use fertilizer.  
Can be grown in all zones. 



Made In The USA
The seed selection is great for any growing region and will have spontaneous blooms through out Spring, Summer and Fall. 
The bees thank you!
Mix components: White Prairie Clover (Dalea candida), Arroyo Lupine (Lupinus succulentus), Balsam 'Camellia Flowered Mix' (Impatiens balsamina), Bergamot (Monarda fistulosa), Blue Sage (Salvia farinacea), Dwarf Sulphur Cosmos (Cosmos sulphureus), Gayfeather (Liatris spicata), Lacy Phacelia (Phacelia tanacetifolia), Purple Coneflower (Echinacea purpurea), Purple Prairie Clover (Dalea purpurea), Rocket Larkspur (Delphinium consolida), Rocky Mountain Penstemon (Penstemon strictus), Siberian Wallflower (Cheiranthus allionii), Spurred Snapdragon (Linaria maroccana), Yellow Lupine (Lupinus densiflorus aureus), Zinnia 'Dahlia Flowered Mix' (Zinnia elegans)