Medium Backyard Beekeeping Kit with Accessories & Clothing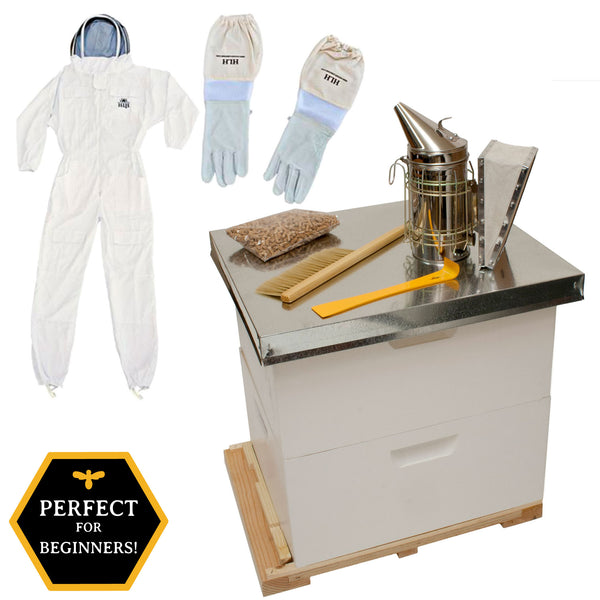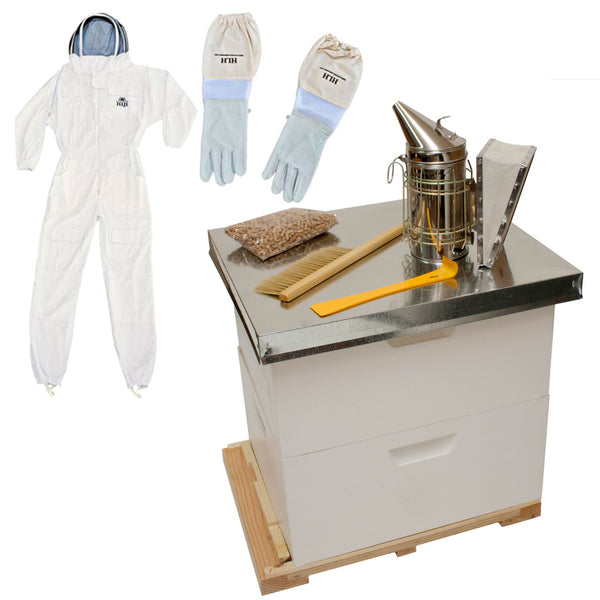 Save $50 off vs buying items separately!
Perfect for beginners! Includes everything you need to get started.  Just Add Bees! With Harvest Lane Honey's beekeeping kit, anyone can begin beekeeping the moment the bees arrive (not included). The hive components are 100% painted, assembled and ready to go.  The medium kit includes a 2nd deep box for when your bees fill out the first. 
Beekeeping is a safe, fun, and rewarding experience that can be a hobby or a way of life. Made In The USA
Choose 8 Frame or 10 Frame
Includes:
Flat Metal Top

Inner Cover

2 Deep Boxes

19 Frames with Plastic Foundation

Solid Bottom Board

Entrance Reducer

In-Hive Feeder

Stainless Beehive Smoker

1 lb. Bag of Smoker Fuel

9.5" Steel Hive Tool

Bee Brush

Full Beekeeping Suit (choose your size)
Beekeeping Gloves (choose your size)
WARNING: With wearing Bee suits/Jackets and gloves you can still be stung proper wearing and inspecting is part of reducing a risk to being stung. Always be cautious when wearing protective clothing. 
---
Download now and start learning from our expert beekeepers.