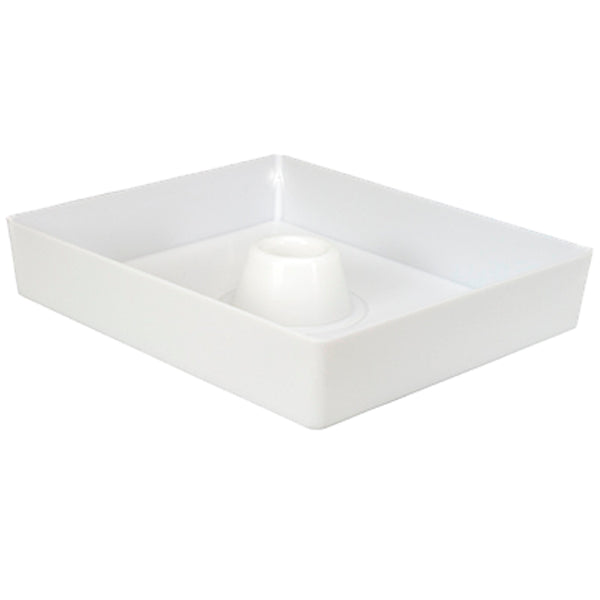 The Hive Top Feeder sits directly on top of the inner cover.  Purchase a medium spacer box without frames that will allow the hive to close properly.
Fits 10 or 8 Frame Hive
Use with Liquid Feed for Bees for best results and feed regularly in early Spring and late Fall.