1 lb Brood Feeding Pattie - 15% Pollen (1 or 6 pk)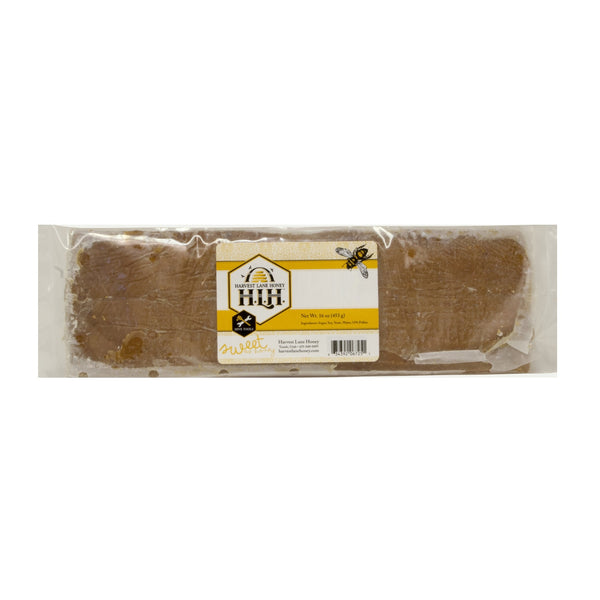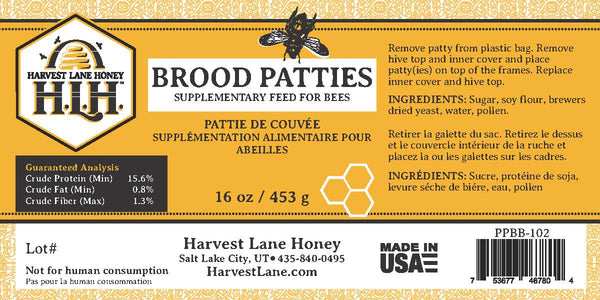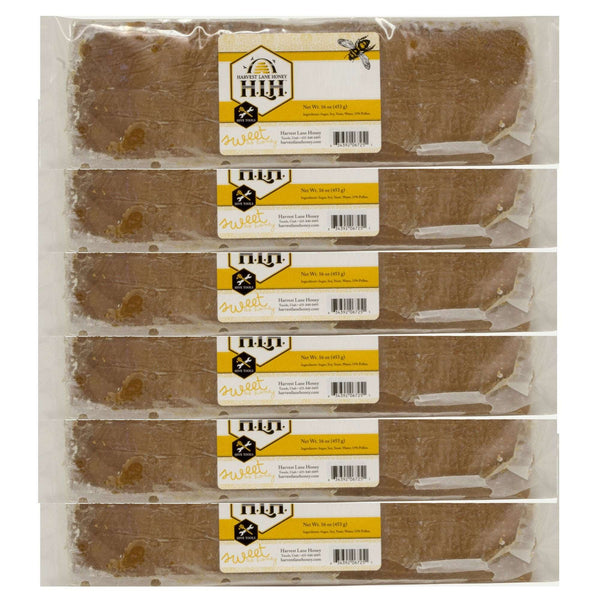 Improve your bee colony's growth and production with Harvest Lane Honey's Pollen Feeding Patties. Ideal for new packages of bees, these patties contains 15% pure pollen, making it a powerful source of nutrients for your hives.
Available in a convenient single patty or a 6 pack of 1 lb patties, our feeding patty can be placed directly on the frames for easy use.
Made in the USA with the highest quality ingredients, our Pollen Feeding Pattie is the perfect choice for beekeepers looking to provide their hives with the necessary nutrition for success. Order now and experience the benefits of a healthy, thriving bee colony!
Product Feature:
Contains 15% pollen
Used to stimulate and feed new and existing hives
Can be placed directly on the frames
1 lb package
Follow our simple instructions for optimal results:
1. Use during spring to encourage brood building. Remove patty from plastic bag.
2. Remove hive top and inner cover and place patty(ies) on top of the frames.
3. Replace inner cover and hive top.