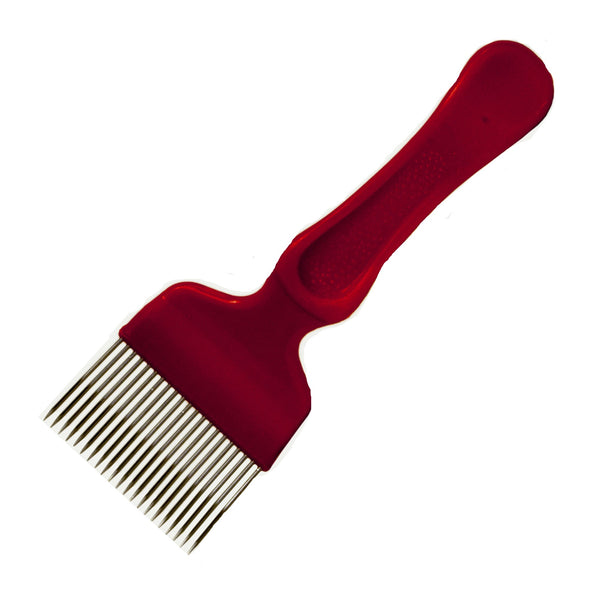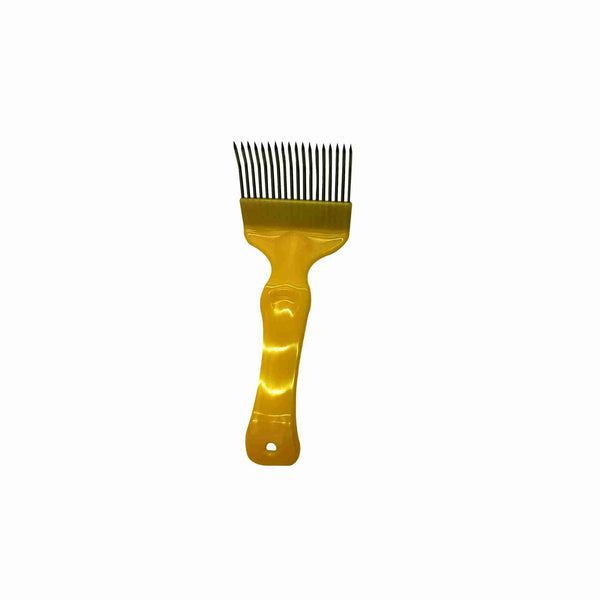 Meet our Multi-Purpose Uncapping Honeycomb Scratcher. It's more than just a tool for beekeepers; it's a game-changer for hobbyists across the board.
For the honey lovers out there, this scratcher is a perfect addition to your kit. It uncaps honeycomb with ease, even reaching those hard-to-get areas that uncapping knives usually miss. It's designed for a comfortable grip, making your honey harvesting a piece of cake.
But our Honeycomb Scratcher isn't just for beekeeping. It's got a few more tricks up its sleeve. If you're into textiles, you'll be thrilled to know that our scratcher is great for carding wool. It helps prep your fibers for spinning or felting, turning a tedious task into a breeze.
Gardeners, we've got something for you too. Our Honeycomb Scratcher doubles as a handy garden tool. It's perfect for aerating your soil and planting small seeds.
Built to last, our Multi-Purpose Uncapping Honeycomb Scratcher is a reliable partner for your beekeeping, wool carding, and gardening needs. Try it for yourself and discover its benefits.
(Colors May Vary)