2 Frame Plastic Honey Extractor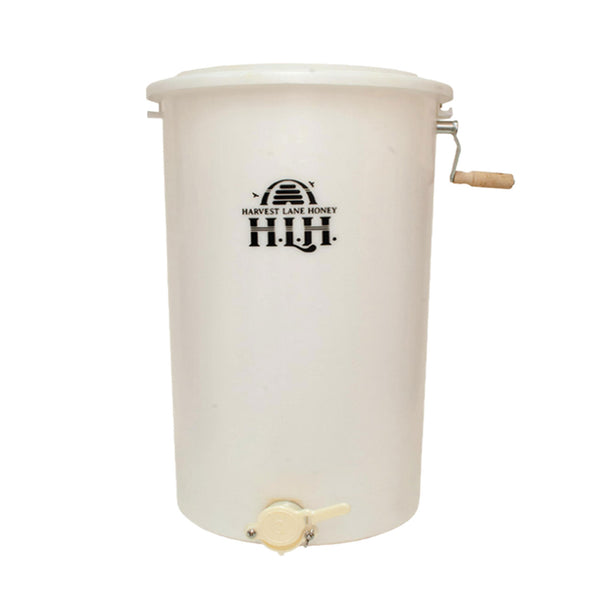 Experience an effortless and affordable honey extraction process with the Plastic 2 Frame Extractor from Harvest Lane Honey. Made of food grade materials, this extractor is safe for you and your bees.
This extractor includes a honey gate at the bottom, making it easy to dispense your processed honey without any mess. The Plastic 2 Frame Extractor is the perfect solution for beekeepers who are looking to start extracting honey in an economical way.
Say goodbye to complicated and time-consuming honey extraction and enjoy a seamless process with our Plastic 2 Frame Extractor. Invest in a product that's built to last and make your beekeeping experience a breeze. Order now and experience the benefits of an efficient honey extraction process.
Product Features:
Made of Food Grade Material
Holds 2 Frames
Honey Gate
Wooden Handle 
Easy To Transport