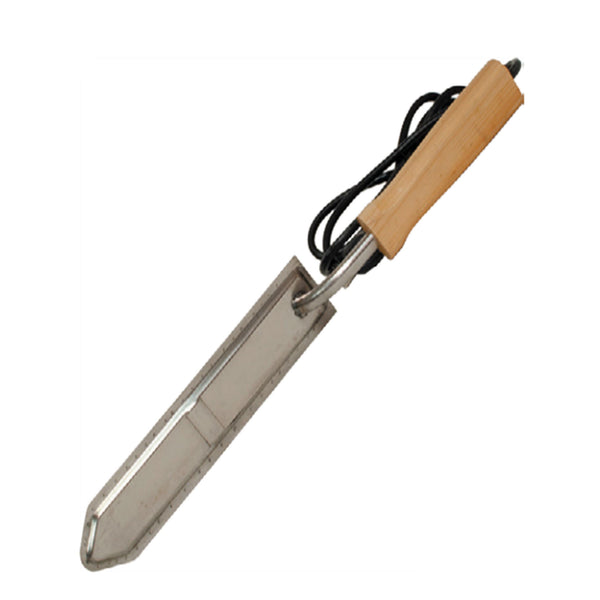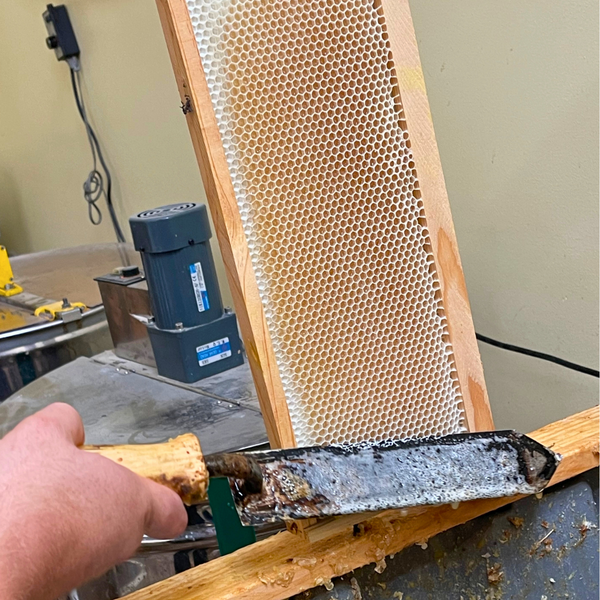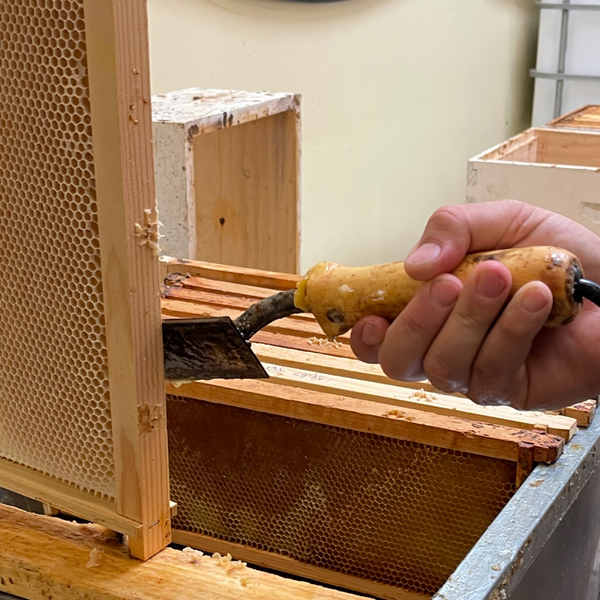 Say hello to our Electric Uncapping Knife, the perfect tool for all beekeepers out there. This knife is a must-have if you're looking to make your honey extraction process quicker and cleaner.
This single-temperature heated knife is your go-to tool for cutting off the wax cappings from honeycomb. It heats up evenly to provide a smooth, clean cut every time, leaving your honeycomb intact and ready for extraction.
Built to last, our Electric Uncapping Knife can handle the demands of regular use. The design is all about comfort and control, with a handle that's easy to grip for precise cutting.
But let's be clear: this knife gets really hot and stays that way as long as it's plugged in. It's not for kids, and you need to be careful when you use it. Always make sure you're working on a heat-proof surface to avoid any accidents.
The Electric Uncapping Knife is a real game changer when it comes to honey extraction. It's all about making your job easier, safer, and more productive. Give it a try, and we're sure you'll see the difference.