Large Chicken Hut Shelter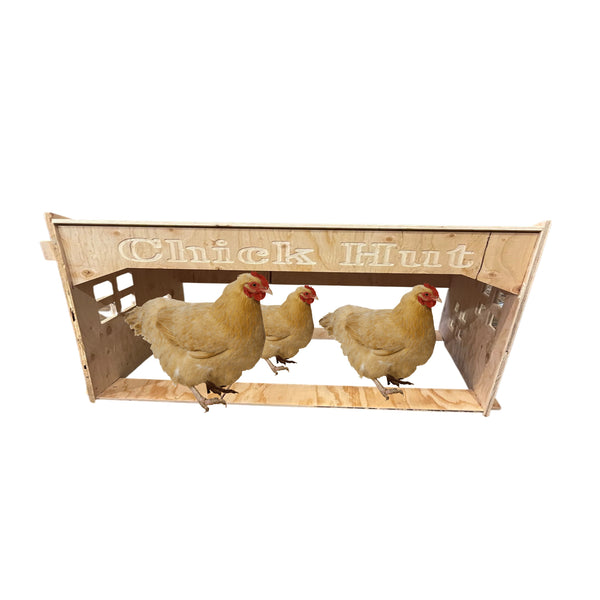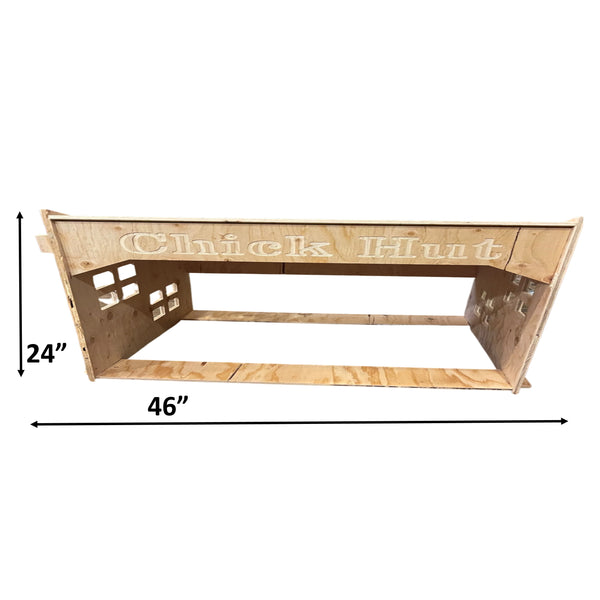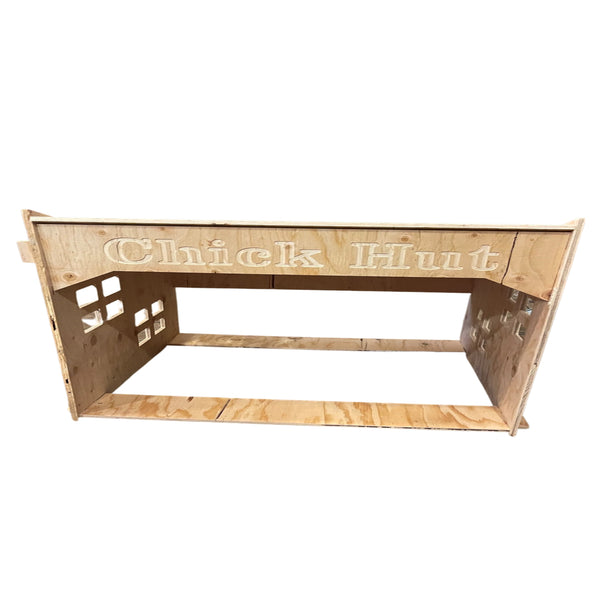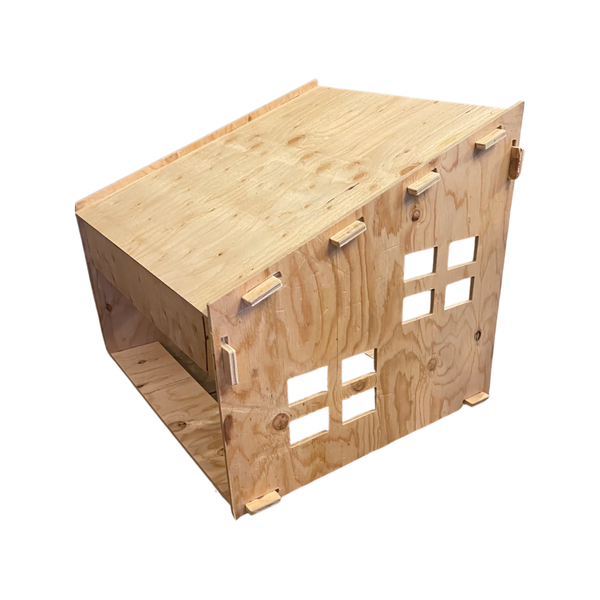 Product Description:
Chickens need shade when roaming the yard on hot summer days. This wooden chicken hut provides the shelter they need to keep cool. With two access points at the front and back, plus an open floor so they can still dig in the dirt, the chicken hut is sure to be a hit in your barnyard.
Features:
Provides shade for up to 6 chickens
Easy to assemble - no tools needed
Quality wood construction
Open bottom for digging and dust bath
Made in USA from quality hardwoods
46" W x 24" D x 20" H when assembled