2 Frame Metal Honey Extractor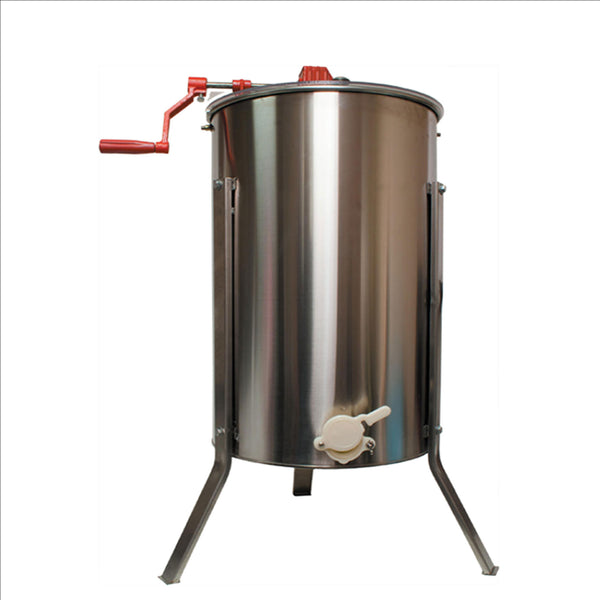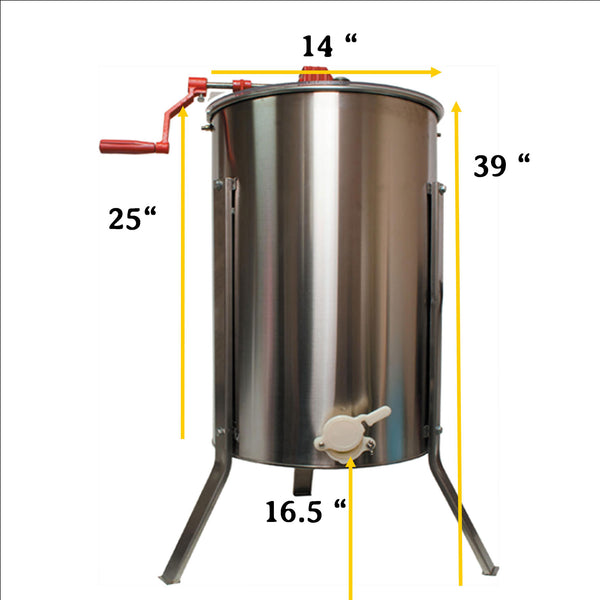 Easily extract honey from your hives with the Metal 2 Frame Honey Extractor from Harvest Lane Honey. Designed for optimal efficiency and convenience, this extractor is a must-have for every beekeeper.
Featuring a honey gate with raised legs, this extractor is compatible with our HLH honey bucket and can accommodate both standard deep and medium sized foundations. Say goodbye to messy and time-consuming honey extraction and enjoy a seamless process with our Metal 2 Frame Honey Extractor.
Invest in a product that's built to last and make your beekeeping experience a breeze. Order now and take the first step towards a more productive and efficient honey extraction process.
Product Description: 
Made of Food Grade Stainless Steel

Manual handle is reversible

No need to put additional raisers
Measurements:
Floor to Honey Gate: 16.5"

Across Width: 14"

Barrel Length: 25"

Overall Height: 39"